I ROMANZI e le FAVOLE di Nicoletta
Con la FANTASIA puoi essere Ovunque e Chiunque
Il mio ultimo libro al Salone inte​rnazionale di Torino
Quest'anno il Salone del Libro di Torino ha deciso di riconoscere uno spazio dedicato al Self Pubblishing
Ne sono felice poiché uno dei maggiori problemi degli autori "fai da te" è il farsi pubblicità. Personalmente, pur avendo scelto un editore di self pubblishing, che mi ha permesso di essere visibile su tutte le piattaforme online del settore e ha garantito ai miei romanzi la prenotabilità nelle librerie, sento la mancanza del contatto con il lettore. Come può il lettore essere attratto da un tuo libro se non sa della sua esistenza? Normalmente un autore ricorre ai social per fare amicizie con chi ama leggere, ma non tutti, io compresa, sono strateghi del marketing e ben pochi hanno la capacità economica di incaricare esperti del commerciale. Ben venga quindi questa possibilità. Il visitatore del Salone del libro è sicuramente un appassionato che finalmente potrà toccare con mano quel tomo che, pur avendolo interessato da un' arida schermata di una libreria digitale, non si è fidato di acquistare.
Vi aspetto, il 22 e il 23 magio al Salone del libro di Torino
Il blog di Nicoletta Niccolai
| | |
| --- | --- |
| Posted on February 19, 2012 at 4:06 PM | |
Philip Marlowe, creato dal celebre scrittore di noir Raymond Chandler(23 luglio, 1888 – 26 marzo, 1959), si aggira tra i bassifondi di una New York degli anni Trenta, icona e simbolo del detective privato duro e solitario. 
Meticoloso e attento nel lavoro, non utilizza armi d'ordinanza. Sempre elegante, ama le donne, il bere ed il fumo. 
Non bada al denaro che spende per arrivare a risolvere i suoi casi.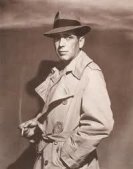 I personaggi che lo circondano sono cinici banchieri, egoiste seduttrici, arroganti ricchi, poliziotti corrotti.
La sua prima apparizione The big sleep (Il grande sonno) del 1939, cui ne seguirono altri (elencati qui sotto)
Quello pubblicato nel 1960 è postumo, uno è rimasto incompiuto e completato da Robert Parker. 
Nel 1973 l'argentino Osvaldo Soriano ripescò il personaggio scrivendo un altro romanzo nel quale lui stesso fa da spalla al famoso detective...
Il grande sonno
 (
The Big Sleep
)1939.
Addio mia amata
 (
Farewell, My Lovely
) 1940.  ·  
Finestra sul vuoto
 (
The High Window
) 1943  
La signora nel lago
 (
The Lady in the Lake
) 1943 ·  
La sorellina
 (
The Little Sister
) 1949. ·  
Il lungo addio
 (
The Long Goodbye
) 1953·  
Ancora una notte
 (
Playback
) 1958 ·  
La matita
 (
The Pencil
) 1960 racconto pubblicato postumo ·  
Poodle Spring Story, romanzo incompiuto (completato da Robert Parker) ·  
Triste, solitario y final 1973 di Osvaldo Soriano
Categories: Giallo
/